Virtual Fax
Sensitive data and the importance of ensuring their security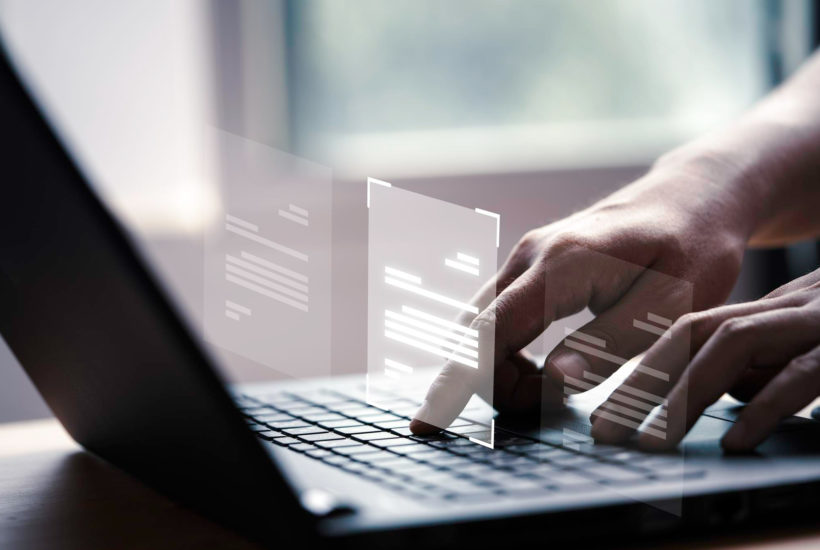 Data breaches are IT security incidents that expose sensitive data of users using certain services. Nowadays these types of cyber-attacks are becoming increasingly common, given the considerable increase in Internet use and the digitization of almost all industries, including finance and healthcare that deal with highly sensitive data.
<<< Discover our use case: Healthcare >>>
If we take some studies into account, the figures are alarming:
76% of IT security leaders experienced data security breaches involving the loss or theft of sensitive information contained in documents or files.
The number of medical data breaches in 2020 increased by 25%.
In 2019, the average cost of a data breach was $6.45 million for healthcare organizations and $5.86 million for financial services companies.
Considering that in 2021 there was a record high in published incidents related to cyberattacks and that, according to a Kroll report, most attacks now target businesses in the form of ransomware (data theft), it has become increasingly imperative to ensure the security of sensitive data.
Special protection for sensitive data
Focusing on the industries that handle the most sensitive data, namely finance and healthcare, the combination of rapid digitization, remote working and online care that have emerged since the COVID-19 pandemic has elevated the use of technologies for sending confidential documentation that includes sensitive data, causing these industries to become even more vulnerable.
Sensitive data, such as credit card numbers or medical records, are considered a special category and are therefore specially protected under data protection regulations.
But, before we get into how to protect sensitive data, let's talk about some regulations that ensure its security.
PCI DSS:
PCI DSS is a set of security standards that helps companies prevent fraud and theft of credit card data, involving both the cardholder's personal data and authentication data. It includes a set of 12 mandatory standards created to protect data that is processed, transmitted and stored during payment transactions initiated by major credit card brands.
HIPAA:
The Health Insurance Portability and Accountability Act (HIPAA), enacted in 1996 by the U.S. Congress, protects medical and identifying information such as patient medical records or insurance policy information used or disclosed by entities such as health plans, health clearinghouses and any healthcare provider, in any form, whether electronic, paper or voice.
How do protect sensitive data and ensure its security?
Many companies are turning to cloud solutions for sending this documentation that includes sensitive data. When it comes to protecting data in cloud environments, IT professionals consider encryption to be a critical security control. But, according to a Thales Cloud Security 2022 report, only 1 in 10 (11%) claim to encrypt 100% of their data in the cloud.
Therefore, although using cloud solutions for sending sensitive documents is essential to ensure the protection of this type of data, they must guarantee the highest standards of security and encryption to reduce data breaches and vulnerability to cyber-attacks.
Among the solutions used by these industries to send documents, the fax has always been very popular even now that there are other alternatives for sending them over the Internet. Why? Simply put, because of the reliability and security it offers, while ensuring regulatory compliance.
But traditional faxing is costly and inefficient. For this reason, virtual fax solutions have emerged that allow you to send and receive faxes from anywhere in the world with an Internet-enabled device.
The most complete virtual fax solutions, such as eComFax, allow the financial and healthcare sector to send encrypted documents during the entire process of sending, transmitting and receiving. In addition, only the authorized recipient can view them, reducing the risk of others viewing confidential data and complying with international data protection regulations.
These comprehensive solutions also allow documentation to be sent in compliance with the highest security and encryption standards in the cloud, encrypted before sending, during processing, and on transfer.
Find out more about how eComFax can help protect your clients' or patients' sensitive data by clicking here.