Virtual Fax
6 ways virtual fax can benefit financial institutions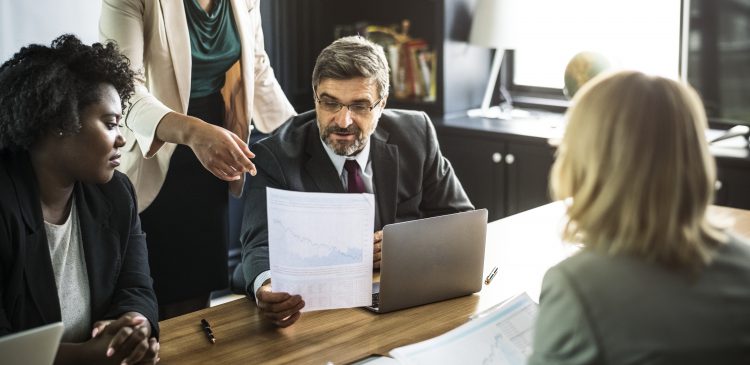 It is 2019, we are living in the fourth industrial evolution only this time it is called digital disruption. With new technologies like AI, Blockchain, AR and VR, doing business has never been as intelligent, easy or as integrated, but there is one piece of "old" tech that will not die- the fax machine. Many regulated industries rely heavily on faxing; one of the biggest is the financial sector. Even Japan, which is regarded as the leader of technological advancement, still uses fax. Continue reading to find out why companies are still faxing and 6 ways virtual fax can benefit financial institutions.
Why does the finance sector rely on fax?
Fax is just as important to businesses today as it was 50 years ago. However, it is time to update it. If you work in the financial industry, you know that sending traditional faxes can be costly, inefficient and waste valuable time. So why do they still use it? Simply put, for reliability and accountability. These are essential for the sector as you are dealing with highly sensitive information, such as credit card information, credit history, etc.
Fax is used because it is a legal document, unlike most emails, fax is admissible in court. You can confirm if the fax was received or not and they are reliable and traceable and most importantly secure. Virtual fax provides all these benefits too but with some added security and convenience. Below, we have outlined 6 ways virtual fax can benefit financial institutions.
6 ways virtual fax can benefit financial institutions
1. Compliance
Compliance has been a key trend and will continue to be vital to the financial industry in the coming years. With Regulations like the Dodd-Frank Act and the Consumer Protection Act, PCI-DSS and GLBA already in place, companies cannot afford to be non-compliant and risk huge fines. Besides the potential financial loss, you could also lose customers.
If you are looking for ways to make business transactions easier while staying compliant, our eComFax solution can help your company do just that. Documents are encrypted throughout all the process of sending, transmission and receiving. Only the authorized recipient can view them, thus reducing the risk of others viewing sensitive data and adhering to these compliance regulations.
2. Security
The financial sector has one of the biggest requirements for security. People are entrusting organisations with their money and expect the highest levels of security. However, according to a study by Mediapro, employees in the finance sector performed the worst out of the seven industry segments analyzed, with a staggering 85% of finance workers showing some lack of cybersecurity and data privacy knowledge. They failed at basic tasks such as identifying phishing emails and recognizing personal data.
We have all seen how damaging leaked emails can be, the Sony hack in 2014 cost the company over $35 million in repairs, and over $8 million in payouts to employees. Let's not forget the reputational damage that was caused too.
There are many ways to combat the lack of skills such as training employees and hosting workshops, as well as using secure services and solutions. Our eComFax has the highest level of cloud security and is encrypted before sending, during processing and transfer.
3. Legality
A major benefit that virtual fax has over email is that it is legally valid document. The majority of emails are not admissible in court as they are vulnerable to fraudulent activity, interception, manipulation and hacking.
4. Improve customer service and enhance productivity
Customers want their problems or inquieries dealt with professionally and swiftly, eComFax can help you with this in a few ways. Firstly, you can send and sign customer contracts, documents etc., from anywhere. You can also send encrypted SMS if you need to ask for or send sensitive information. This helps improve your customer service and helps improve productivity as your employees can deal with their tasks faster.
5. Close deals faster
Deals in the financial sector are time sensitive. Not responding or sending contracts or documents late result in contracts being cancelled. Using traditional fax, you might have to wait in the queue, the recipients line may be busy or the wrong person might have received the fax if it a shared fax machine.
With virtual faxing, you can eliminate this problem and thus close deals faster. eComFax makes communication easier and faster. No matter where you are as long as you have an internet connection you can send and receive documents from any device.
6. Cost efficient
eComFax is a scalable solution, so you can increase or decrease your usage at any time. You can avoid on premises telephony costs related to fax phone lines or IT costs to support on-premises fax infrastructures. That means you don't need to invest in hardware, licensing, software and a huge reduction in telephone lines and maintenance fees.
What is eComfax?
Ecomfax is acloud based advanced messaging solution that allows companies to send and receive faxes and SMSes from virtually any place that has an Internet connection: either via email or through the cloud-based platform of the fax provider. In this case, there is no need for software, fax server, or a fax machine, as long as the sender and the receiver have an electronic device (a computer, tablet, mobile phone, etc.) with an Internet connection.
To find out even more reasons to switch to virtual fax contact a representative today or visit our webpage.