Virtual Fax
eComFax is prepared to welcome Twilio customers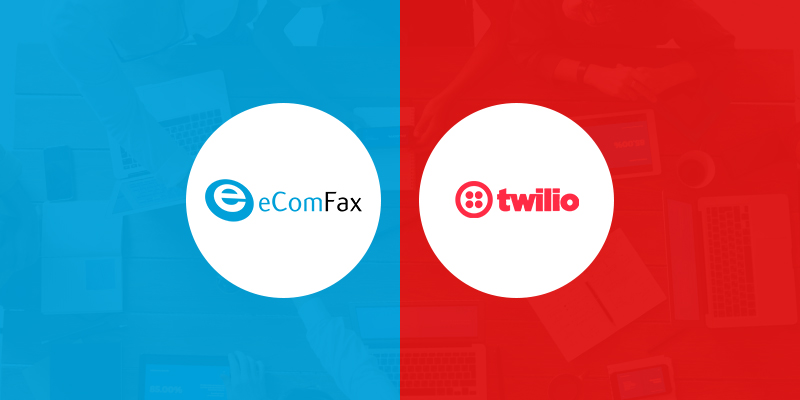 Virtual Fax Solution
Twilio has announced the sunsetting of its service by December 17, 2021, so current customers will have to look for alternatives to keep their fax service working.​
eComFax will make your transition fast and smooth​
Fast sign up. Choose the plan that best suits your business needs and start faxing right away. Make adjustments when you need it.​
We either handle your port freely or offer you numbers from over 8000 cities​
Integrate your fax services into software services like EHR/EMR, ERP or CRM with our API tool.​
Intuitive and user-friendly design with a soft learning curve​.
What do we have for you?​
eComFax is more than just a simple fax:​
eComFax is fully compliant with the strictest regulations like HIPAA, Dodd-Frank Act, GDPR and PCI-DDS and reaches the highest security and encryption standards. eComFax includes fax features depending on the security you need, SMS and more to keep you better connected with your customers. Send from multifunctional machines and keep your faxes storages for years.​
Get now more information about our plans and prices